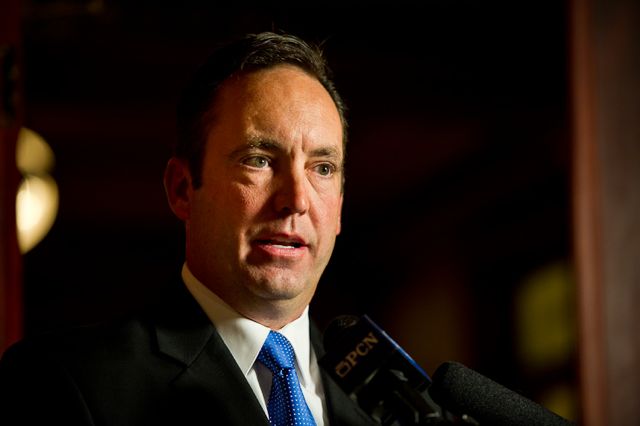 Jake Corman, the Republican state Senator in the 34th Senate district, is considered to be a rising star in PA Republican politics.
Based on the last three statewide elections' results, the 34th district is something like an R+5, so it definitely leans Republican, but voters are all over the place in state elections and Corman has voted for all the Corbett education cuts that voters hate so much. The district used to be around an R+7, and 9.2% of it is new electorate.
But look at what is missing from the Centre County Democratic slate:
A state Senate candidate!
Taking the state Senate is just as big a priority for progressives as winning the Governor's office. The Democratic Governor can't do much governing without Democrats controlling at least one house of the state legislature. And Democrats need to flip four seats to get the majority next year:
If Jay Paterno really wants to help advance progressive politics in this state, the best thing he can possibly do is spend his name recognition advantage on winning the 34th senate District and abandon this doomed campaign for Lieutenant Governor.
Statewide voters don't seem to care about the famous name in the Lt. Governor race, but Centre County voters are going to care a lot more. And in addition to giving the Democrats a better shot at flipping the state Senate, a Paterno win in the 34th would also have the delicious added bonus of slapping down a rising Republican star who's frequently mentioned as a future candidate for statewide office.