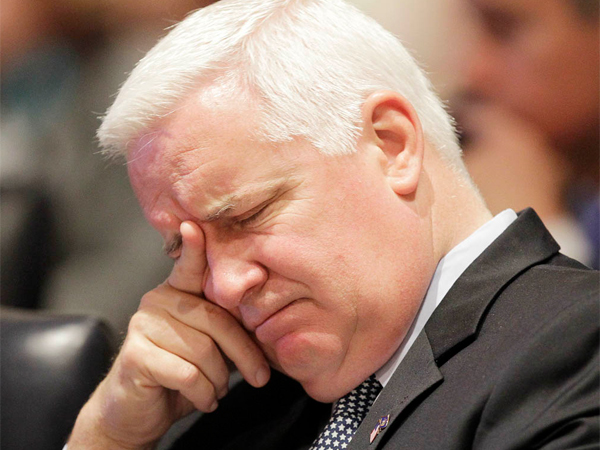 The state Supreme Court could still pull a breathtaking act of judicial activism, but this whole mistaken experiment in voter disenfranchisement looks like it's finally coming to a close.
In a 29-page decision, Judge Bernard L. McGinley said the law requiring Pennsylvania voters to produce photo ID at the polls failed "to provide liberal access to compliant photo ID" and, as a result, disenfranchised voters.

"The evidence showed the voter ID provisions at issue deprive numerous electors of their fundamental right to vote, so vital to our democracy," wrote McGinley, who struck down the law in January.

The Corbett administration has 30 days to file an appeal to the state Supreme Court.
Pennsylvania remains one of the very most backward states on voter access, but fortunately all the Democratic candidates are on board with changing that with no-braner reforms like same-day registration, early voting periods, no-questions-asked absentee balloting, and online registration.